Freundin, 11/2013 edition:
"
The 'Kale' hotel in Kas provides breakfast on the sun terrace, and booking a room with a sea view is really worth it. … BOOK We recommend: brigitte-krickl-reisen.de, a travel agency that specialises in Turkey and which puts together tailored trips featuring lovely hotels.
"
"
Fortunately, Kas is not overrun with tourists
"

GEO SAISON, April 2013 Bulletin:
"
… … It's easy to find out about the key locations and most important sights of Lycia at hidden-turkey.com.
"
Frommers:
"
This is an unexpected find: The Kale Otel offers the simple amenities of a pension in rooms that glisten. Its position on a dead-end on the hill above the ancient theater offers historical and sea views. A grassy terrace with lounges overlooking the sea makes for the perfect summertime snooze; in winter, the small sun porch offers a cozy alternative. This is also one of the recommendable hotel kitchens in town, where lawn tables are set out front like a
biergarten
...
"
Lonely Planet:
"
Close to the amphitheatre, this well-run hotel offers simple but pleasantly furnished rooms with balconies, many with gorgeous views over the water. Breakfast is an excellent open buffet (the chef cooks omelettes to order in front of you), and you can eat it in the garden overlooking the water...
"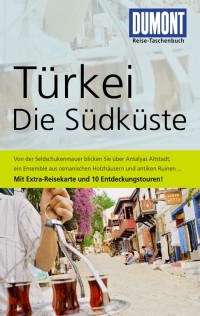 The new Dumont travel guide, Türkei - Die Südküste (Turkey – The South Coast) writes on page 151 of its 2009 1st edition:
"
...Brigitte Krickl Reisen offers middle-class homes with very personal service and thematic tours...
"
and on page 152, concerning the Restaurant Leymona
"
... The restaurant is connected with the
Hotel Kale
and offers a classically prepared Turkish cuisine that has received widespread praise, including from geo Saison. The restaurant's location directly on the sea and the tasteful ambience are beautiful...
"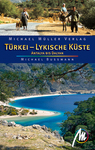 Michael Müller Verlag, Türkei - Lykische Küste 2005:
"
... Kale Hotel ... stands at the edge of town (behind the upper mosque, in front of the theatre). Under Swabian management and crafted with loving attention to detail. Two comfortable homes, hotel with a great view of the sea and wonderful terrace...
"

"GEO SAISON" wrote the following about Hotel Kale in 2001:
"
... every room was occupied during our visit. Nice furniture in a country farmhouse style, in the garden there are almond trees next to pepper trees, cacti next to banana trees...
"
"Lufthansa-Magazin" wrote the following about Hotel Kale in March of 2002:
"
This is a small, elegant hotel complete with charming garden. Directly adjacent to the old city walls, this contemporary structure is just 100 metres from the sea...
"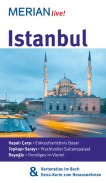 The first TÜV approved travel guide, Merian live Istanbul, writes on page 101:
"
The Turkey tourism boom has produced a number of "Turkey specialists". The following operators offer a good price-service ratio and reliable guidance.
Brigitte Krickl Reisen GmbH...
"
Rhein-Main-Kurier February 2007:
"
... but there is also another Turkey – far away from the mass tourism – with picturesque locations and small hotels as well as holiday flats. For example in Kas on the Lycian coast... Information:
www.tuerkei-einmal-anders.de
"
Sonntag aktuell February 2002:
"
Fishing villages in tranquil bays, good country cooking, diving, hiking, mountain bike tours, sailing trips – this and more are part of the program "Türkei einmal anders" (Turkey with a difference) program offered by the small travel company in Esslingen, Brigitte Krickl, which specialises in personally managed holidays along the Lycian coast and the Aegean.
"